Some people boast about the fact that they don't sleep like the average person because they want to keep up their productivity.
However, they are not aware that sleep comes with a truckload of benefits for both our mental and physical health.
In this post, you will learn some of the perks of getting sleep for your mental health
Boosts your memory strength and capacity
If you feel that your memory has not been serving you well lately, you might be sleep-deprived.
When you sleep properly, you will be surprised at how your brain will organize all the information you've stored there. Hence, it would be easy for you to access the one you need at any time.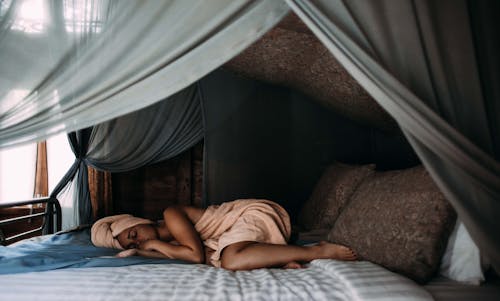 Stress reduction
Sleeping well helps you to deal with stress properly. If you are stressed and you don't have enough sleep, you are likely to approach stress reduction using different unhealthy ways. To keep sleep at bay, ensure you have enough sleep.
Improves your mood
Have you noticed that sometimes, you can't explain why you are feeling sad? This is because the ability to recognize and understand your emotions has been distorted.
Your mind and body need ample time to learn how to organize your mood the right way. And you can achieve this if you get enough sleep.
Improved creativity
If you are looking to step up your creative game, one of the ways to achieve this is to sleep more. When you sleep more, you are increasing your chances of being more creative and a profound problem solver.
Also, if you sleep according to the average number of hours, you will be more refreshed when you wake up, and it would be easy for you to think and strategize.
Better attention
If you are sleep-deprived, you might not have a fast reaction time. You will discover that it is difficult for you to focus on something because your brain isn't at its highest functioning power.